Q: I'm a 20/40/50/60/70/80/90something…but this stuff really resonates! Can I work with you?
A: Absolutely! Yes, I'm the 30something coach, but I LOVE working with people of all ages. I have coached people from ages 10 to 65 and my tools, systems, and processes create big transformation for people across the age spectrum. If what you read here resonates with you, you're in the right place.
Q: How can I work with you?
A: I am currently accepting new coaching clients. If you would like to request an introductory session for private coaching, email me or call me and we'll get you set!
Q: How do we start?
A: The coaching process starts with an introductory session. This is a powerful 90-minute session in which we'll explore your goals, identify any obstacles that could be getting in your way, assess how ready you are to move forward, and discuss the process we'd go through and approaches we can take to help you achieve your goals. If it feels like a great fit, we'll create our coaching agreement and get your next sessions scheduled! Before this call, I'll send you a questionnaire that will prepare us both for your session.
Ready to get going? The very first step is to email me and tell me you're interested in an introductory session.
Q: What exactly is coaching?
Q: So you're going to tell me what to do?!
A: Nooo, not quite! See, I believe you have your answers—even if they haven't come to the surface yet. The coaching process helps you find those answers.
As a coach, I don't give you advice. I don't just tell you what to do. I know that might be what you're craving—someone to just tell you what to do!!! But here's the thing: my experience has taught me that you'll have the best results when you go through a guided, collaborative process to find your own answers.
I believe that only you have the answers for your life, and I firmly believe that you are the only person who can decide what is right for you! I do have expertise that will serve you in finding those answers: there will be times when I'll share information, offer a different perspective, suggest resources, and help you brainstorm options. But I will ALWAYS turn it back over to you to make your own decisions.
We don't just identify the plan—I hold your hand as you take the steps to get there. You actually follow through and take the action so that you're going beyond talking and actually doing. Then, we'll work together to help you create sustainable change.
Q: How long does it take?
A: Some people come to coaching for a few months, others for a few years! After the introductory session, most new clients begin by working with me for 6 months at a time.
Many people come to work on a particular project or solve a particular problem, and either choose to continue or to end after accomplishing that goal.
Many people love working with a coach when everything is going great in their lives, because they find they achieve more with more clarity, power, and efficiency when working with a coach.
Everyone is different. You may come in focusing on one area and end up having a lot of work to do in another area. Sometimes an issue will come up that requires additional time. Humans aren't computers! You have lots of influences on your life that make your experience unique. And, of course, you yourself are unique!
So we'll design a plan that fits your needs. Then we'll check in throughout the process to make sure you're dedicating your coaching time the way you want to. You may need more time in a stage, or move through a stage more quickly. In designing my coaching programs, I've built in flexibility to accommodate your particular situation.
Deep change does take time and dedicated effort. Most of my clients report feeling and seeing meaningful changes after just a few sessions, and see bigger and deeper changes as the process goes on. If you are looking for a quick, surface-level fix, this is probably not the best fit for you.
Contact me to schedule an introductory coaching session.
Q: I'm not in the United States. Can I work with you?
A: Yes! I coach people around the globe. Hooray for technology that makes work with my wonderful international clients possible!
Q: Are you LGBT-friendly?
A: Yes, yes, one hundred percent yes!
Q: Where'd you train?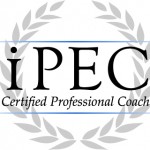 A: I trained and earned my certification at the Institute for Professional Excellence in Coaching, one of the top ICF (International Coach Federation)-accredited schools. I combine that top-notch training with years of previous and continuing education and experience to bring you my best expertise and strategic input. I don't stop learning, ever.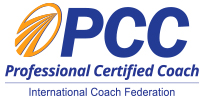 I hold a Professional Certified Coach credential from the International Coach Federation.
I am also a certified Myers-Briggs (MBTI) Type Practitioner, and an Energy Leadership Index Master Practitioner. What does that mean for you? I have access to two of the most interesting and useful assessments out there, and we can use them as tools to help you with your goals.
Q: Do you accept payment plans?
A: Yes. Most packages and programs have a full pay option, or can be broken into easier payments.
Contact me to schedule an introductory coaching session.
Q: Can I give coaching as a gift to my brother/mom/friend/cousin?
A: Yes! Coaching is a truly life-changing gift!
Contact me to schedule a conversation to discuss gift options.
Q: What if I'm not looking for me, but for my company, peer group, school, parent group, or other organization?
A: I can't wait to talk to you! I speak and lead seminars and workshops on a variety of topics. Check out the events page to learn more about how I can help your peeps.
Q: Do you have a newsletter?
A: Yes! I send out free tips and tools through my newsletter. When I have a new event, class, or special coaching offer, my subscribers are the first to know.