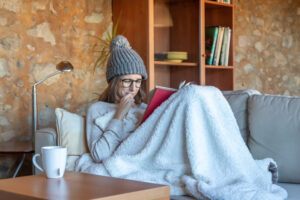 When you're hurting from a breakup, and exhausted with spending so much time sifting through the mess and emotional wreckage in your own head and heart, turning to an old or new literary friend can be just the medicine you need.
Diving into a good book helps you change your mental scenery and pulls you out of your doldrums (at least for an hour or two).
When you see romantic adventures and misadventures through a character's eyes, you connect with the universal joys and pains of being a human in (or out) of love. You feel less alone.
In other words, getting lost in a good book can help you feel found.
Today, I'm sharing with you the books I turn to when I need to get away and to remember I'm not alone.
These are not books targeted at helping you through a breakup or guiding you through your own relationship quandaries (though books like that can be very useful!).
Rather, these books will take you OUT of your own story and let you take a vacation from your own overwhelming mind and heart…and visit someone else's.
After you check out my recommendations, be sure to leave yours in the comments. Let's build a list of medicinal breakup books that our whole community can draw from!
The Book: Bridget Jones's Diary by Helen Fielding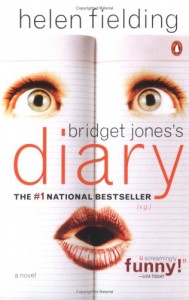 Quick Take: 30-something Bridget spends a year trying to change her life, resolving, among other things: to be more positive, confident, and assertive; to get in charge of her money; to improve her career; to "make up compilation 'mood' tapes with all favorite romantic/dancing/rousing/feminist etc. tracks assembled instead of turning into drink-sodden DJ-style person with tapes scattered all over floor;" to quit smoking; to keep her flat clean; to go to the gym "not merely to buy sandwich," to eat more fiber, and to stop falling for "emotional fuckwits," but, rather, to "form a functional relationship with a responsible adult." Hilarious, validating, and fun.
You'll be grateful that at least… you're not the only smart, hilarious, loving person who has completely lost her mind over people who are bad for you.
Killer Quote: "Suddenly Daniel turned on his heel and walked off to the pub, leaving me to stagger, stunned, back to the office, where I dived to the loo, locked the door and sat down, staring crazily at the door with one eye. Oh God….Oh God, am so unhappy about Daniel. I love him."
The Book: Their Eyes Were Watching God by Zora Neale Hurston
Quick Take: I read this book when I was in high school and felt like it "got" parts of me that I didn't get myself. Janie's process of self-discovery through her relationships resonated with me at my core. When I'm feeling lost, I still pick up this book like an old friend—an old, wise teacher.
You'll be grateful that at least… as bad as a broken, or lonely, heart feels, there's someone who can write it so clearly.
Killer Quote: "She stood there until something fell off the shelf inside her. Then she went inside there to see what it was. It was her image of [him] tumbled down and shattered. But looking at it she saw that it never was the flesh and blood figure of her dreams. Just something she had grabbed up to drape her dreams over…She was saving up feelings for some man she had never seen."
The Book: Miss American Pie by Margaret Sartor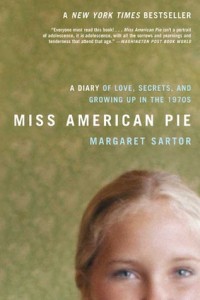 Quick Take: Margaret goes through adolescence in rural Louisiana. Her diary, alternately profound and mundane, hilarious and poignant, captures the ups and downs of love, life, and figuring out who you are in a way that resonates with me even in my completely different outer circumstances. Insecurity, crushes, friend problems, navigating complex family relationships—this book has it all.
You'll be grateful that at least… you're not in middle school anymore.
Killer Quote: "August 14: I don't exactly feel lost, it's more like I feel misplaced. I must belong somewhere, but I don't think I belong here. August 15: The new haircut is a problem."
The Books: Awkward and Definition, Potential, and Likewise: The High School Comic Chronicles of Ariel Schrag by Ariel Schrag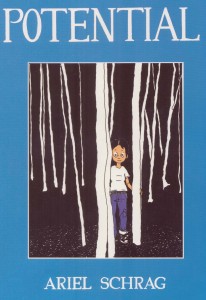 Quick Take:  Schrag chronicled each year of her high school experience as it happened in this autobiographical graphic novel series. On her journey to figure out who she is and how she fits in, she wrestles with questions of friendship, family, sexual identity, and romantic relationships. This series has one of the most wrenchingly honest depictions of a painful relationship—and of what it feels like and does to you to stay and try over, and over, and over with the wrong person—that I've ever read. You want to scoop up and save Ariel from the hot-and-cold girlfriend who doesn't value her nearly enough…but you also know she'll come out stronger on the other side. (Note: this graphic novel gets fairly, uh, graphic—thus capturing the bliss, awkwardness, and confusion of sex in a way that is raw and rare.)
You'll be grateful that at least…you're not in high school anymore.
Killer Quote: "Sometimes after a day of consistent draining I'd find some note or lovely message from her that would remind me of all the joy she really brought me and I would tell myself to just stop overreacting to her bad moods which were just the way she was and couldn't be helped…because I couldn't really tell whether it was me overreacting or her being genuinely mean I kept ending up in a horrid confusion of hatred and guilt. …There really wasn't any point to any of this, now that it had been firmly established we weren't in love. It had seemed before that there was always this underlying security with [her], that because of how much I loved her and assumed she loved me it made all the painful imperfections only add to the perfection."
The Books: If You Wanna Leave Me, Can I Come Too?; When Your Phone Doesn't Ring, It'll Be Me; If You Can't Live Without Me; Why Aren't You Dead Yet?; Sex Tips for Girls; and Get Your Tongue out of My Mouth, I'm Kissing You Goodbye by Cynthia Heimel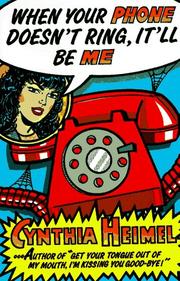 Quick Take: The titles alone should give you a sense of why Heimel's books can be so validating during a breakup. If you're exhausted with dating or nursing a broken heart, Heimel's essays about men, friends, and dogs will have you laughing and feeling a little less lonely in your heart-hurt.
You'll be grateful that at least… when you're not feeling so tough and sassy yourself, Heimel's got you covered.
Killer Quote: "Back in, say, 1807, heartbreak was treated with the respect it deserves. Women whose hearts were broken went into an immediate decline and spent months in bed having vinaigrette pressed into their noses and laudanum poured down their throats. Anxious relatives hovered about the heartbreak victim's bedside, hoping she wouldn't die. Sometimes she did. But now tell someone your heart is broken and she'll tell you to buy a new hat. This attitude, free and breezy as it may be, is ridiculous. Heartbreak is as traumatic to body and soul as major surgery, and even if you were to buy fifty new hats, even fifty new hats with fetching little veils, you would still feel that life is a hollow, horrible joke. ..So pay no mind to hat theories and let yourself suffer profusely. Don't pretend to be fine."
The Book: Sense and Sensibility by Jane Austen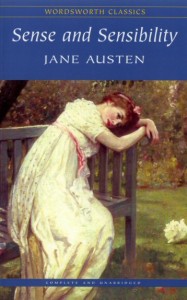 Quick Take: The Dashwood sisters handle heartbreak differently, but it sucks for both of them. There's something satisfying to me about a world where a broken heart gets the bed rest it deserves. 😉 (These are the times Cynthia Heimel was talking about in the quote above.)
You'll be grateful that at least… you are free to pick your own partner and earn an independent living.
Killer Quote:  "'He did feel the same, Elinor—for weeks and weeks he felt it. I know he did. Whatever may have changed him now…I was once as dear to him as my own soul could wish…I have been cruelly used…I must feel—I must be wretched…It is too much!" 
The Book: Charlotte's Web by E.B. White
Quick Take: Calling this a children's book would be robbing adults of one of the most wonderful stories of love, loss, courage, and friendship that exists. This is the story of Wilbur, a pig who's forced to leave his human friend and "mother," Fern, to live on a farm where his very survival is uncertain.
You'll be grateful that at least… you can escape into this magical story of a beautiful friendship…and that such perfect, clear, lovely writing exists in the world.
Killer Quote: "A spider's web is stronger than it looks. Although it is made of thin, delicate strands, the web is not easily broken. However, a web gets torn every day by the insects that kick around in it, and a spider must rebuild it when it gets full of holes." Just like the heart. 🙂
——
Breakups suck, and love hurts! But books can make them a little bit easier to move through.
Of course, these are just the books that have carried ME through the tough times. I want to hear from YOU. Help me lengthen my list. What are YOUR top breakup reads? Tell me in the comments below!