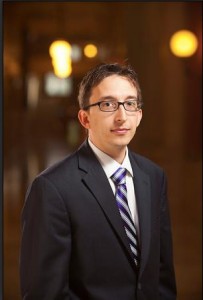 "You can quit your job and do something else…one is not as locked in as one thinks."
Matt tells the story of the morning carpool ride that set him on the path to a total career change. "I got to work, and went up into my office, and sat down at my desk, and said, 'So what am I doing?'"
Listen now to learn how Matt decided to leave the technologist identity he'd assumed he'd always have and go back to school at age 32 to begin a new (and less lucrative) career. "The gamble I was making was that my quality of life would be improved enough that I wouldn't miss the money," Matt says.
Hear Matt's advice about:
saving money (even by accident)
making your weird resumé your asset
dealing with the perception of being overqualified
getting over your fear of calling up people in your network when you feel like "you are kind of a dork"
Five years later, how does Matt rate his decision? He reflects, "The choice to prioritize job satisfaction and self-actualization over the standard, safe career path turns out to have been a good decision."
[powerpress]
Do you know someone considering a career change? Share this with him/her using the links below!