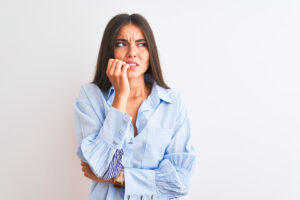 Do you struggle to communicate with confidence?
Do networking and dating make you suuuuper-nervous or exhausted?
Are you intimidated by striking up conversations with new people?
Do you wonder how some people make it look so easy?
You are not alone.
For LOTS of us, talking to people can be scary!
But there's no doubt about it: relationships are central to everything in our lives, and communication is central to every relationship.
That's why one of the most important and fundamental steps you can take to improve your relationships, career, and your life is to be a confident, powerful, and effective communicator.
Good news! I just taught a free class on this subject, and I'm sharing it with you today.
Listen to this class to learn secrets to improve your communication with everyone in your life.
Communication Sticking Points and Confidence Killers with Carrie Spaulding, The Thirtysomething Coach
You'll get exercises to pinpoint your Communication Sticking Points and improve your confidence in any social situation.
We also discuss tips to identify and handle major Communication Confidence Killers.
Listen now! (Click that link to listen now, or option-click/control-click to "save as" and download the .mp3.)