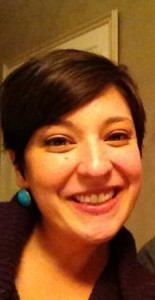 "I thought I would do things that made me happy, but I never once imagined any of them making me any money."
Rae and I discuss her career journey from "slinging coffee" to being a non-profit fundraiser, and how she ended up finding her passion in a job she landed in—a path she describes as "random, to say the very least."
You'll hear about:
the importance of champions and mentors
identifying and packaging your transferable skills
how to make yourself happy (she's talking to you!)
Listen now to learn how Rae transformed her career by changing the way she thought about it, and turned the one thing about herself she'd always worked around into the very thing that makes her excel.
Rae's advice? "Ask yourself what's going to make you happy outside of everything you think that you should be doing." Smart lady.
(Heads up! This interview contains language you may not want your 4-year-old nephew to hear.)
[powerpress]