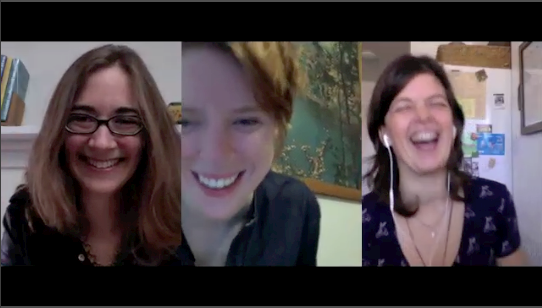 "You are not the only person feeling the feelings that you're feeling. You're not the only person struggling with [these] issues…you're not alone." —Kristin Russo
"You have to learn to love yourself for a million different reasons." —Dannielle Owens-Reid
I know that lot of you are asking yourselves one or more of these HUGE questions:
I get that vulnerability is important—but it's so hard!! How do I make myself vulnerable enough to connect to people and be honest about who I am—even when it's scary to be my real self?
How do I cheer up and find laughter and happiness, even when everything sucks?
How do I learn to love and accept myself?
How can I get help with questions I'm too embarrassed or afraid to ask?
How do I quit my day job to follow my purpose and forge my own path?
How do I come out or transition when I'm already in my thirties?
My kid just came out to me…OMG. What do I do?!?
…
You are in major luck: I have some amazing answers to every single one of these questions for you.
I can't wait to introduce you to Kristin Russo and Dannielle Owens-Reid. Together, they run an organization called Everyone is Gay.
Don't be misled—Kristin and Dannielle don't really think that everyone is gay.
But they do realize that all people, regardless of their identities, deal with the same challenges. They have dedicated themselves to helping people through those challenges with a combination of written advice, videos, and touring the country to speak to people in person.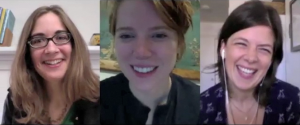 I was beyond excited when Kristin and Dannielle agreed to share their wisdom and hilarity with us, because I have been a huge fan of theirs for years, and I'm dying to share their work with you.
Their site is one of the most authentic, vulnerable, and freaking hilarious out there.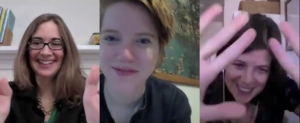 I've personally turned to Kristin and Dannielle when I'm facing a challenge, when I just want an interesting take on a common life issue, or when I need a good laugh.
And I want you to know about their work so that it can be a great resource for YOU.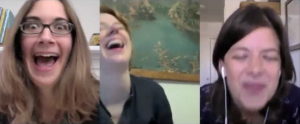 If you want on-point advice about the questions above…
if you want to learn two failproof ways to smile when you're down…
or if you just want to discover where to find the best and most hilarious lipsynching on the Internet…
you won't want to miss this.
Because of its big universal themes, this interview truly is for EVERYONE, whatever your age, orientation, identity, or circumstances.
AND!
For those of you who identify as LGBTQ…
OR, for those of you who are parents of ANY child—regardless of your child's orientation or identity…
Here are a few more things you can learn from this interview:
the challenges of coming out and transitioning in your thirties—and how to deal with them
how to get through the awkward moments that come with coming out (e.g., what to do if you accidentally come out by yelling "I'm gay!" at work or over the Thanksgiving table)
an incredible place to send your parents if they are having trouble accepting who you are—or, if you're a parent yourself, to go for help if your child comes out to you
what every parent needs to know about how to support your child, whether s/he is straight, lesbian, gay, transgender, bisexual, or questioning
where to find resources that will help you through the scariest or most confusing moments
Want to support the work Kristin and Dannielle are doing? You can help spread the word about them by sharing this video, and you can donate to Everyone is Gay here.
Watch the interview here! Then tell us your biggest takeaway in the comments.
Would you rather listen than watch? (I'm warning you, you're gonna miss out on some pretty awesome hair flips, not to mention a near-spit-take!) [powerpress]