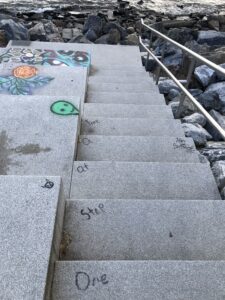 Hey, thirtysomething.
As we launch into another holiday season*, I'm thinking of you.
Panicking that your career is not where you want it to be.
Panicking that your relationships, or lack of relationships, will never change.
You may even feel guilt on top of the panic: after all, you are so blessed, and you are supposed to be grateful.

The truth is, thirtysomethings all over the world are panicking right now.
Here you are, a whole year later, a whole year older than you were last Thanksgiving.
And you're feeling like you don't have enough to show for it.
Not the relationships you want; not the work you're meant to do.
Knowing you're off-purpose, but not knowing how to get on-track, is a kind of chronic pain that waaay too many people live with.
So it's only natural if you are feeling stuck, lonely, scared, confused, and overwhelmed.
Good news, though:
If you're ready to make changes, you can absolutely do it.
Value yourself and your one, unrepeatable life enough to stand up for yourself and take one little step to move forward.
I am cheering you on and believing in you: I know you can make this your best year ever.
Never doubt that you can create the life you want, one day at a time.
Go out there (or stay in here) and choose a day of being grateful for yourself: resourceful, whole, and ready to create the life you want.
*For my many awesome international readers, today is Thanksgiving here in the USA.  Even if you don't observe this holiday, I hope you'll accept my sentiments of gratitude for you—and choose gratitude for yourself and your life today!