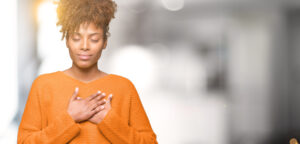 Vulnerability is a part of life, no matter what. It tends to be significantly heightened if you are pushing yourself to grow, taking risks, and moving through a period of transition.
The good news is, there are strategies that can really help you to manage the vulnerability of change and putting yourself out there.
Learning and practicing these strategies will build your resilience muscles, and help to carry you through the ups and downs of your journey.
Resilience is a practice, not a destination—so be kind to yourself, and know that it's normal to feel knocked down from time to time. Here are some ways to get back up: …
Bumps in the Road: How to Deal with Being Vulnerable and Build Resilience through ChangeRead More »